Welcome to the world of luxury, style, and sophistication – welcome to Sky Way City Limo! If you are looking for an unforgettable limo service to Toronto Airport that goes beyond the ordinary, then look no further. We are your gateway to a premier limo service that promises to elevate your travel to new heights.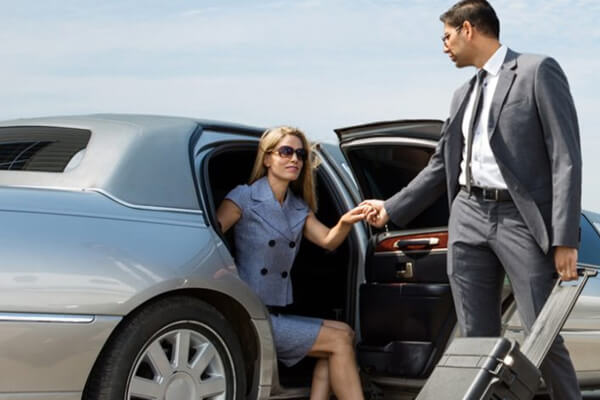 A Fleet of Elegance
At Sky Way City Limo, we take pride in our meticulously curated fleet of top-of-the-line limousines. From sleek and modern sedans to spacious and opulent stretch limos, each vehicle is a masterpiece in itself. Our fleet is equipped with the latest amenities, ensuring that your journey is not only comfortable but also memorable.
Professional Chauffeurs, Unmatched Service
Our commitment to excellence extends beyond our vehicles. We boast a team of professional chauffeurs who are not only highly skilled drivers but also courteous and attentive to your needs. With their extensive knowledge of the city, you can trust them to navigate through any route with ease, allowing you to sit back and enjoy the ride.
Bespoke Travel Experience
At Sky Way City Limo, we believe that every traveler is unique, and his or her transportation needs should reflect that individuality. That is why we offer personalized and bespoke limo experiences tailored to your preferences. Whether you are heading to a business meeting, a special event, or simply exploring the city, we ensure that your limo journey is customized to meet your specific requirements.
Memorable Occasions, Unforgettable Rides
Life's most important moments deserve to be celebrated in style. We are here to add a touch of elegance and luxury to your special occasions. From weddings to anniversaries, and prom nights to milestone birthdays, our limos are ready to make your moments even more magical.
Unwavering Punctuality
We understand the value of time, especially when it comes to travel. With Sky Way City Limo, punctuality is not just a promise; it is our way of life. Our efficient team ensures that your Toronto limo to the airport arrives at your doorstep or the designated pickup location well ahead of time, so you never have to worry about delays.
Where Luxury Meets Affordability
At Sky Way City Limo, we believe that luxury should be accessible to everyone. While our services exude elegance, our pricing remains competitive and transparent. We strive to provide you with a premium limo experience without breaking the bank.
Embrace the Extravagance
Indulge yourself in the lap of luxury with Sky Way City Limo. Whether you are planning a romantic date night, an executive business trip, or a night out on the town with friends, our limo service promises to make it a truly extraordinary experience.
With Sky Way City Limo, your transportation experience transcends from mundane to magnificent. Our fleet of elegant limousines, professional chauffeurs, and personalized services ensure that you arrive at your destination feeling like royalty. From the moment you step into our limos to the second you alight, Sky Way City Limo guarantees a premier journey that leaves you with unforgettable memories. Elevate your travel, embrace the extravagance, and let us take you on a ride that is nothing short of extraordinary. Book your limo service to Toronto Airport today!