Are you in need of a wedding limo in Toronto? If so, we have the perfect solution for you!
We at Skyway City Limo, offer excellent wedding limo service for all of your needs. We are proud to offer the best wedding limousine service in Toronto, and we want to prove that to you.
When you hire our Toronto wedding limo, we'll make sure that you arrive at your destination in style and comfort. We have a large fleet of vehicles to accommodate any type and size of wedding.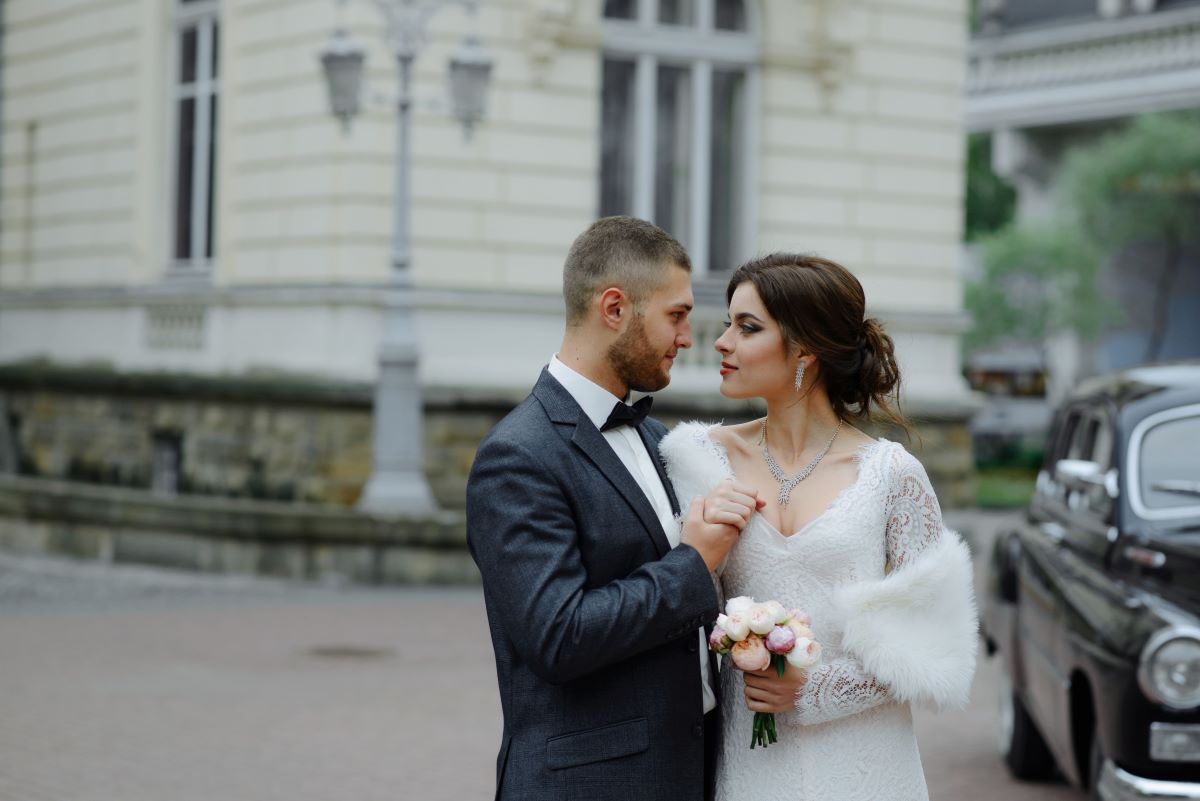 Arrive On Time and In Style For Your Ceremony:
We will pick you up at your home or hotel, and make sure that you arrive on time and in style for your ceremony. On the day of your wedding, we want you to feel relaxed and confident that all of your transportation needs are taken care of.
When you're planning a wedding in Toronto, there are many details to keep track of. Let our professional chauffeurs help take the hassle out of your special day! We'll arrange for luxury transportation to and from events, including wedding photography shoots, beauty salon appointments and more.
Hire Our Wedding Limo In Toronto And Feel Like A Celebrity:
When you hire our wedding limo service in Toronto, you're not just hiring a car. You're hiring the whole package: a chauffeur, a personal assistant, and a well-appointed vehicle to take to your final destination.
We have all kinds of options for you: stretch, SUV, and party bus limos—and even exotic cars if you're feeling extra fancy. Our fleet is stocked with the latest tech features so you can enjoy music on the ride over, or watch one of your favorite movies while relaxing back in your seat. Our limos are also the perfect way to transport your guests to and from your ceremony and reception.
Relish The Ride Of Your Life:
Skyway City Limo is dedicated to providing wedding limo in Toronto that will make your wedding day an unforgettable affair. Our Toronto wedding limo service offers the most beautiful rides at very convenient prices, and we are sure you'll be impressed with our service. Our clients love our beautiful vehicles and professional chauffeurs – for many, it's the best ride of their lives!
Check Out Our Toronto Wedding Limo Packages:
Whether you want something classic or funky, we have the wedding limo for you in Toronto. We offer a range of Toronto wedding limo packages, so whether you're looking for something simple or extravagant, we've got you covered. We also offer customized options for those who want something truly unique. 
If you're interested in learning more about how we can help make your wedding transportation go smoothly, contact  us on 1-866-338-4405/647 – 241 – 2094.